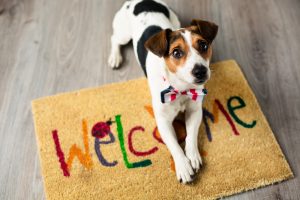 Going on vacation and don't like leaving your animals at the kennel? Smooch A Pooch offers pet sitting at affordable prices.
We offer in home pet sitting services.  We can either take your pets to our home with a fenced in yard or we can visit your home to let them out, feed/water them, clean litter boxes and more.  Take the stress out of vacations for you and your animals by letting them stay in their daily routine!
Rates start at $20 per day.
Contact us at (605) 868-9015 for more information!